Welcome from Our Recruitment Chair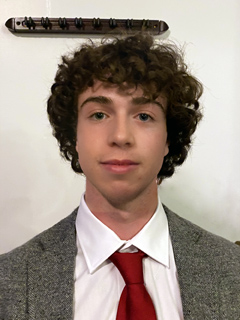 For over a century, Lambda Chi Alpha has distinguished itself at Cornell for the outstanding social, academic, and leadership development of its brothers, but most of all the commitment of our brothers to one another. We are always looking for worthy men from any and every background to bring into our bond.
Lambda Chi Alpha at Cornell is fully participating in IFC formal recruitment for both semesters for the 2021–22 academic year. If you have questions about the process or joining Lambda Chi specifically, please contact me, Sebastian Lascola, at [email protected]. We look forward to meeting you.
Who We're Looking For
There isn't any one "type" who becomes a Lambda Chi. Our brotherhood encompasses every school at Cornell and every part of the country (and abroad), a diversity of interests and personalities, the range of races and religions. But while we welcome all, we admit just a few. We invite those who aspire to a lifelong commitment to true and unselfish friendship. We invite those interested in bettering themselves and in bettering their community through the fraternity, and in the pursuit of our shared ideals.
How to Join
Fraternity is about belonging. The best way for us to see if you are right for us, and if we are right for you, is for you to meet as many brothers as you can. All our current brothers met older brothers through friendships formed in class, sports, or other activities; by getting invited to dinner or another event by a member; or during the formal recruitment period under the auspices of the Interfraternity Council (IFC).
Formal recruitment ("rush") includes a series of open houses ("smokers") followed by invitation-only events sponsored by the various houses. Sophomores and upperclassmen may pursue membership at any time; frosh may rush only in their second semester at Cornell (typically, spring rush in January, before the start of the semester). For the calendar, registration links, and regulations, see the Cornell IFC website section on recruitment.
Lambda Chi Alpha observes the recruitment regulations set forth by our national office, by the IFC, and by Cornell University.
Resources
How to join from the Cornell Office of Sorority and Fraternity Life
Join Lambda Chi, video and resources from our national headquarters