Video not available.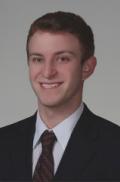 Ari Rubin '15 delivered these remarks on behalf of the Active Chapter during the morning session of Omicron Zeta's Centennial Celebration on October 19, 2013.
I am very happy to be here this morning and am privileged to be speaking on behalf of the undergraduates. For those of you I have not already met, my name is Ari Rubin, and I'm a junior here at Cornell University and a brother of Lambda Chi Alpha – Omicron Zeta. I'm excited to see what this weekend has in store; and to compare stories, see how the house has adapted over time, and share our bond. I'd like to take the next few minutes to give you all a taste of what current undergraduate life is like at Edgemoor.
To begin, our house prides itself on our rush week efforts and great recruitment accomplishments. All of the brothers in the house – regardless of whether they are newly initiated brothers or second-semester seniors – come together to make the house look as nice as possible and find men that would be a great fit for our fraternity. These efforts pay off year after year, and the past two spring classes have each initiated twenty-three new brothers. These classes increased the brotherhood size by 33%, and while both classes are not only large when compared to previous Omicron Zeta classes, they are also large when compared to other fraternities on campus. In addition, we are very proud of our current Associate Member class as they learn the core values, house history, and soon the secrets of Lambda Chi Alpha.
Due to the continuously growing size of our brotherhood, we find that a significant amount of brothers are required to live out. Some live in university housing when others choose to live in Collegetown. The current undergraduates are excited for the possibility of a larger house as it would allow more brothers to live in and experience life at Edgemoor. Living in a house with all of your best friends and brothers is an experience second to none, and I strongly believe it is something that all members of Omicron Zeta should be able to do for at least a year. We can all agree that having a gym upstairs, a great Chef downstairs, and a gazebo that overlooks the breathtaking gorge in our backyard helps make 125 Edgemoor our favorite spot on campus. Regardless of our busy schedules and living in different places, all brothers come together nightly for dinner and every Monday for Chapter.
While our past two spring classes have been large, the house continues to be very tight knit and brothers come together through sports, community service, and yes… we sometimes study together too. Our brothers may be a spirited and fun-loving bunch but we also remember what brought us to Cornell in the first place.
Regarding intramural fraternity sports, last year Lambda Chi Alpha – Omicron Zeta won the flag football championship, and we have a promising road to a repeat title, as we currently stand undefeated in first place going into the playoffs. We made it to the semi finals last year in soccer, but suffered a tough 1-0 loss eliminating us from the final round. However, we currently stand undefeated this year in soccer, and we are hoping to make another run at the title. In addition, for the past two years we have made it to the finals for basketball and hope to take the title home to Edgemoor this year. Due to our stellar performance in all of those sports and others like bowling, disc golf, and table tennis, we are hoping to bring the All-Sports Championship trophy back to the house next year for the first time since 1949. Now that would be really something after more than 60 years.
Regarding community service, this semester alone over thirty-five brothers have already attended two 5k races sponsored by sororities at the Cornell Plantations. When other fraternities, sororities, and varsity programs show up to these events with only a few people, Lambda Chi Alpha always stands out with our large attendance. Our food drive is also always a big success, and for the past two years each and every brother has donated anywhere from 5-20 pounds each of nonperishable food to be donated to Lambda Chi's national philanthropy for the North American Food Drive. The undergraduates are also currently in the works of planning a large-scale philanthropy event with a sorority and an Multi Greek Letter Council Chapter to not only donate to a good cause but also to increase visibility of and strengthen the Greek community as a whole.
As is evident from these points, undergraduate brothers in the house keep very busy. But in no way does this take away from our academics or other involvement around campus. In fact, I believe that when we are busier, we tend to perform better. The house GPA has seen a rise in the past few years, and it currently sits at a 3.34. We are proud to say that our GPA stands above the all fraternity campus average of a 3.29. In addition, we see many brothers securing great jobs upon graduation and being accepted to prestigious law, medical, and business school programs.
When not in the library or at the house, brothers find themselves becoming extremely active in various clubs and organizations around campus. We currently have two brothers serving on the IFC Executive Board as the Vice President of Programming and Vice President of Communications. These brothers became active with the IFC because of their passion for the Greek community and also after speaking with recent Lambda Chi Alpha – Omicron Zeta graduates who served as President and Executive Vice President of the IFC. We also have brothers that serve on the executive boards for The Cornell Tradition and Meinig Family National Scholars. Plus there are two varsity athletes, a handful of club hockey players, a club basketball player, and many brothers involved in Cornell Barbell, a club that was created and founded years ago by a brother in Lambda Chi.
Our sorority relations are great. Most of our mixers are with Pi Phi, Tri Delt, and AEPhi, but we do mix with about every sorority at least once each semester. Whether we do community service together, go out to Chinese food dinners, mixers at the house, or anything else in-between, we see our relationships with sororities growing stronger year after year.
There's of course a lot more I could say about our great Omicron chapter. But, I'll close with what gives me the most pride: how diverse our strongly bonded brotherhood really is. We don't all act or think the same way; we don't all have the same backgrounds; and we don't all share the same goals. There's always something new and a different perspective that we learn from each other— and that's an education that can be as valuable as anything taught in a classroom.
Yet, despite all our differences, we have what's most important in common. We stand as one, united behind our motto: "Every Man a Man," and, as brothers of Lambda Chi Alpha, we are responsible for one another. In years to come when we have moved on with our lives beyond Cornell, I expect that many of us will also be back to celebrate Lambda Chi Alpha milestones— just as so many of our "older" brothers are doing this weekend.
We appreciate you all for being here, and give a special shout out to Mike Agostin, Mike Filiatraut, Jennifer Birnbaum, the entire Alumni Association, and everyone else who helped make this weekend possible. I speak for all the undergraduates when I say we are looking forward to meeting each and every one of you this weekend. If there is anything at all we can do for you while you are here, just let us know. Thank you.